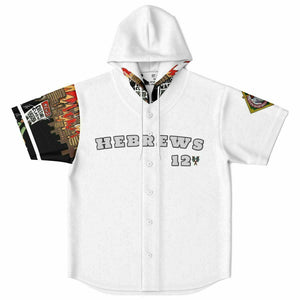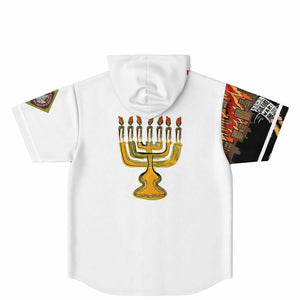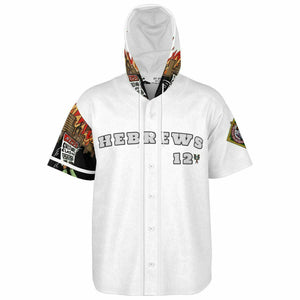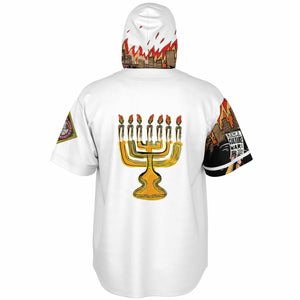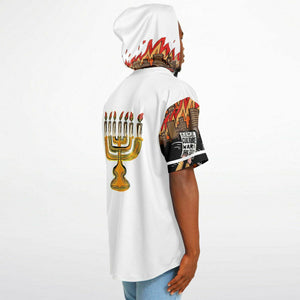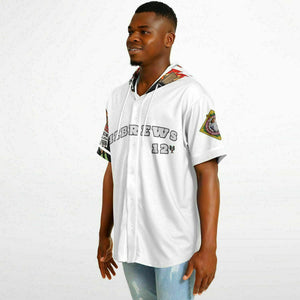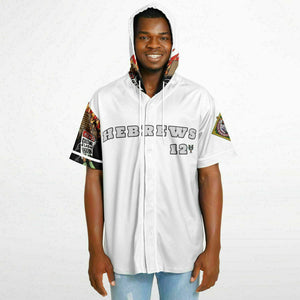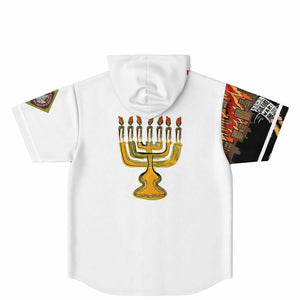 House Of Joseph Co News Flash Hooded Baseball Jersey
Elevate your style game to new heights with our Hooded Baseball Jersey – a unique blend of fashion, comfort, and functionality. This innovative piece offers a traditional baseball jersey silhouette, enhanced with a cozy hood featuring drawstring closure. Crafted from 100% recycled polyester, this jersey not only makes you look good but also makes you feel good about your eco-friendly fashion choice.
Product Highlights:
• Sustainable Fashion: Made from 100% recycled polyester, this jersey is both eco-friendly and stylish.
• Fashion Meets Functionality: The additional hood with drawstring closure adds an extra layer of comfort and style.
• High-Quality Print: Thanks to our state-of-the-art printing technology, the all-over print design looks vibrant and crisp.
• Easy to Care For: Machine washable and built to last, making it perfect for everyday wear.

Because it's handmade for you, this hooded baseball jersey requires 3-6 business days before they are shipped. Orders placed before midnight will be included in the following day's batch for manufacturing.
| Inch | XS | S | M | L | XL | 2XL | 3XL | 4XL |
| --- | --- | --- | --- | --- | --- | --- | --- | --- |
| Back centre | 29.0 | 30.0 | 31.0 | 32.0 | 33.0 | 34.0 | 35.0 | 36.0 |
| Chest 1'' | 21.0 | 22.0 | 23.0 | 24.0 | 25.0 | 26.0 | 27.0 | 28.0 |
| Hood length | 15.0 | 15.0 | 15½ | 15½ | 16.0 | 16.0 | 16½ | 16½ |
| Hood Width | 10⅝ | 10⅝ | 11.0 | 11.0 | 11⅜ | 11⅜ | 11¾ | 11¾ |
| Centimeter | XS | S | M | L | XL | 2XL | 3XL | 4XL |
| --- | --- | --- | --- | --- | --- | --- | --- | --- |
| Back centre | 73.7 | 76.2 | 78.7 | 81.3 | 83.8 | 86.36 | 88.9 | 91.4 |
| Chest 2.54cm | 53.3 | 55.9 | 58.4 | 61.0 | 63.5 | 66.0 | 68.6 | 71.1 |
| Hood length | 38.1 | 38.1 | 39.3 | 39.3 | 40.64 | 40.64 | 41.9 | 41.9 |
| Hood Width | 27.0 | 27.0 | 27.9 | 27.9 | 28.9 | 28.9 | 29.8 | 29.8 |